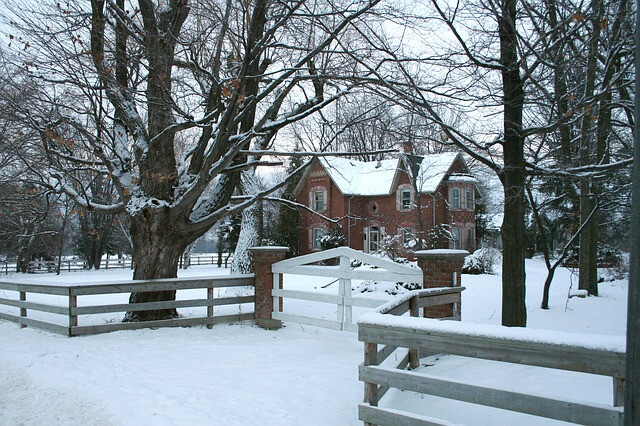 If you own a business or a large piece of personal property with lots of outdoor space, you may need the assistance of a professional contractor to get through the winter. From plowing and lawn maintenance to tree protection and care, a professional landscaping company can take the burden off your shoulders and keep your outdoor space healthy and safe during the cold months. Before you hire someone, check out our list of questions to ask your winter maintenance contractors.
What does the contract include?
A good winter maintenance contractor should provide you with an easy-to-read contract that clearly states everything included in the price. If you're not sure about specific services, or if the wording seems vague at certain points, double-check the coverage and services with your provider.
Are there extras and special fees on top of the base price?
Some contractors offer a base price and then sneak in some extra fees and charges to boost their profits. While additional fees are a natural part of outdoor maintenance services, they should always be clearly listed up front. Ask your contract what types of fees and surcharges you may incur throughout the winter, so you won't be caught off-guard by a higher bill.
How do you respond to emergencies?
What if you desperately need an area of the driveway or parking lot cleared or salted? How fast can your winter maintenance contractor respond to the need? Find out how the company deals with snowstorms and dangerous weather conditions, and discover what kind of support you can expect to receive in severe situations.
How often will you apply salt or de-icer?
Ask about the contractor's policies for applying de-icer and salt compounds. How often will they apply the substance? In what locations around the property? Do they carefully track the amount used? You'll need to be sure that you're getting enough salt or de-icer spread in key areas to keep customers or guests safe on your property.
What kind of resources and equipment do you use?
As with any industry, winter maintenance comes with its own unique set of tools and resources. Your contractor should be well-versed in the latest equipment and methods for snow removal and property care throughout the winter. Ask how often the equipment is serviced or replaced. While not every winter maintenance contractor will have brand-new supplies and vehicles, your contractor should have recent, well-maintained equipment.
While you're discussing equipment, services, fees, and emergencies, you can also ask any questions you may have about the winter maintenance contractor's billing department, customer service, and insurance. Remember to check online reviews and ratings from other people or businesses who have used that contractor's services in the past.
For additional supplies and equipment for your landscaping or winter maintenance needs, contact Kurtz Bros., Inc. You'll find plenty of information and helpful products on our website to help you care for your property during the winter.