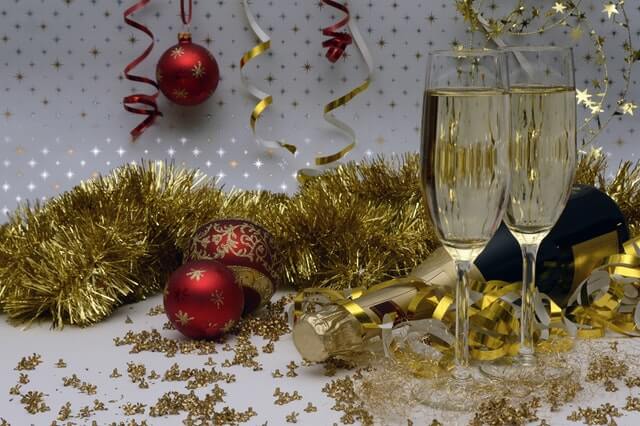 As you plan to host friends and family this holiday season, consider using your outdoor space as well as your indoor space. Using an outdoor area gives your guests the opportunity to spread out and enjoy a wider variety of scenery and activities. Discover how to create a welcoming outdoor space for your holiday party.
Check the Weather
Obviously, if the weather is going to be extremely cold, windy, and inhospitable, you won't want to plan on having your guests outdoors. However, a clear, chilly day or evening with minimal wind could be perfect for winter outdoor entertaining. Check the weather a few days before the party and monitor conditions as the event time draws closer.
Clear the Snow and Clutter
Have winter storms knocked down branches and strewn debris over your patio? Is snow covering your porch or deck? Take some time to shovel away the snow, scrape off the ice, put down some salt or de-icer, and pick up any yard debris so you can have a clear space for entertaining.
Provide Heat
Offer some options for extra warmth and comfort in your outdoor area. Space heaters supply ample warmth for their immediate radius, and a fire pit or outdoor stone oven generates heat as well. You can also put out a basket of cozy blankets or shawls for your guests to use while enjoying your outdoor space.
Offer Activities
Unless there's a good reason for your guests to go outside, they will likely stay indoors where it's warmer. To entice your guests to spread out and use the outdoor space, offer features and activities. A fire pit is usually a prime attraction. To bring everyone outdoors, supply s'mores fixings or other foods that your guests can roast over the flames. Setting up a sound system in the outdoor space, placing a dart board or other games, and providing an outdoor cocktail station are all ways to move the party to the fresh air.
Cater to the Kids
If there will be children at the party, getting them outside to play is a great way to help them burn off extra energy. If you have enough snow, arrange a snowman-building contest, suggest forts and snowball fights, or set up a sledding ramp. Even without a fresh helping of snow, you can offer games and activities like Pin-the-Nose-on-the-Snowman, a reindeer piñata, an obstacle course, or outdoor bowling.
With the right snacks, drinks, and activities, you can tempt your guests to use the outdoor entertaining space, even during the coldest months of the year. All it takes is a little planning and preparation on your part. If you need supplies and tools to get your outdoor area party-ready, visit the Kurtz Bros., Inc. website. As always, we're happy to help you with all your landscaping and outdoor entertainment needs, so contact us anytime for expert advice and practical ideas.