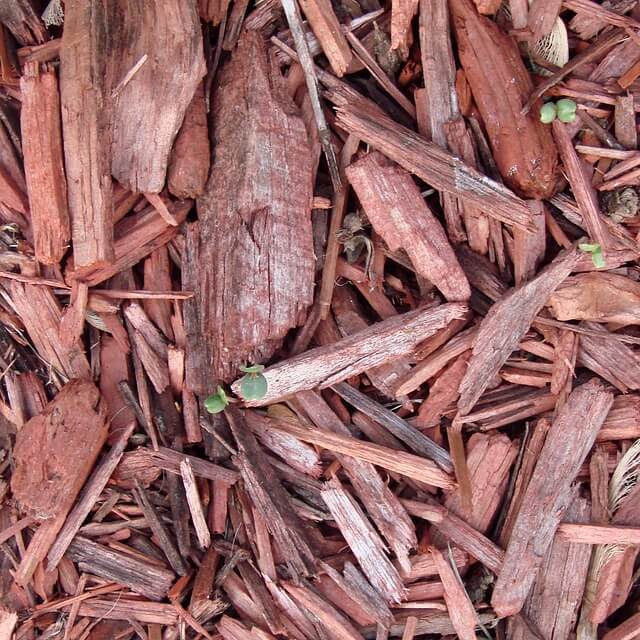 Does the mulch color you select have anything to do with the health and well-being of your plants? No, but it can affect the visual impact of your landscape design. Mulch actually comes in a broad variety of hues, and choosing the wrong one could dramatically alter the impression that guests have when they see your home or business for the first time.
If you're struggling to determine which shade of mulch will
work best for your landscape, consult with the experts! We've got your guide
for how to select mulch color right here.
Black Mulch
Black
mulch is dark and dramatic. It makes a statement and gives a clean, sharp
look. It's perfect for a business with modern-looking buildings, or for homes
constructed in a crisp, modern style. If your siding is gray, or you have a lot
of gray or white stone or brick, black mulch offers the visual impact you need.
As beautiful as black mulch can be, it does tend to soak in
heat more readily. Avoid using it around delicate, heat-sensitive plants, and
pair it with hardy plants instead.
Dark Brown Mulch
Dark
brown mulch is reminiscent of rich earth, bountiful gardens, or fertile
farms. If you have a cottage-style home or if you love the English garden look,
consider adopting mulch of a darker brown hue.
Medium-Brown Mulch
Medium-brown mulches are among the most popular. This type
of mulch looks like everyday average soil, and the
natural hue enables the mulch to pair well with nearly any construction style,
brick shade, or siding color. Though it's incredibly versatile, medium-brown
mulch pairs well with brick homes and traditional construction styles.
Red Mulch
Mulch with a bold reddish hue often works well for buildings
that are somewhat drab or boring, or homes with neutral brick or siding. If
your office building or house features exterior colors in warm neutrals or gold
tones, add reddish siding for more warmth, color, and contrast. Avoid using red
mulch near a red brick building; it's not visually appealing.
Red
mulch is frequently used in commercial areas, since it provides higher
levels of visual interest. Dyed mulch will also last you one to two seasons,
depending on many factors, including weather. Buy in bulk and have it delivered
to your driveway for easy re-applications.
You'll often see red mulch surrounding pale-colored plants,
spaced far apart. It's also used in rock gardens. All of Kurtz Bros dyed
mulches are made of recycled materials, so rest easy – your mulch choices are
good for the planet.
Remember to contact the landscaping experts at Kurtz Bros., Inc. with all your
mulch-related questions. You can also visit our website to order mulch, tools,
grass seed, soil, and other supplies to beautify and maintain your outdoor
space.