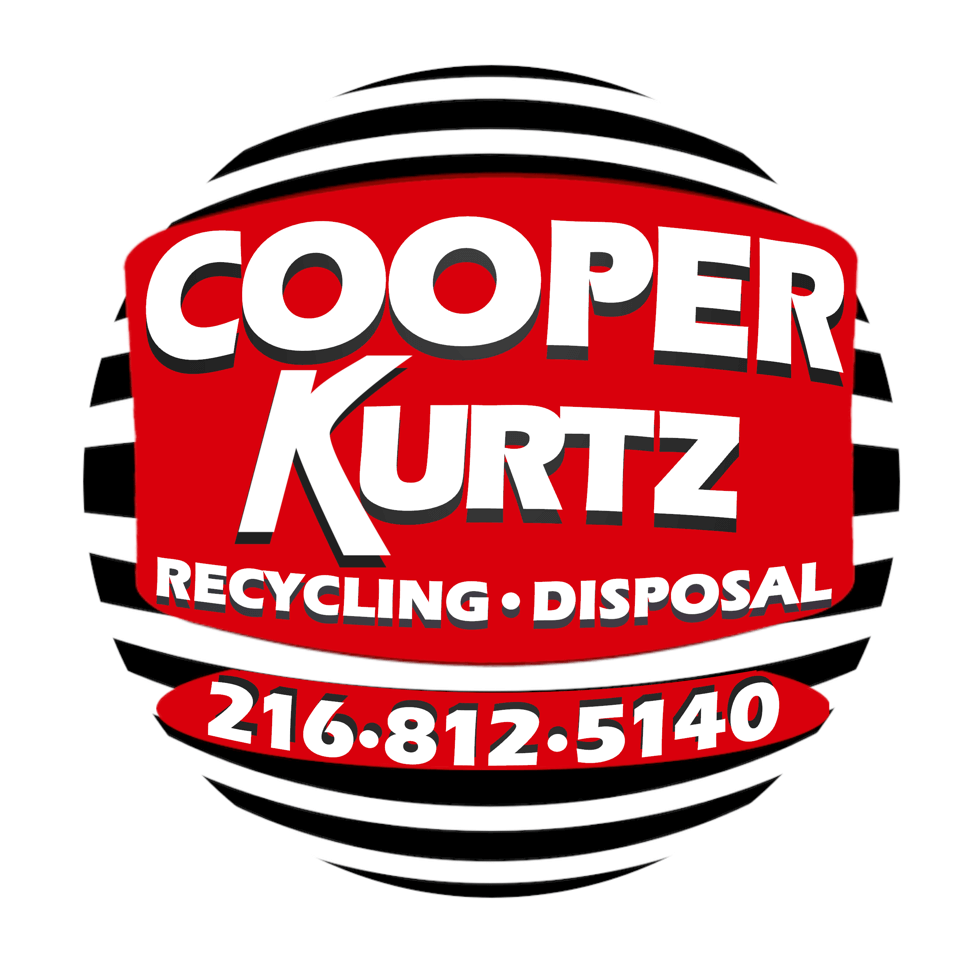 Cleveland, Ohio – Kurtz Bros., Inc. and Cooper Disposal are pleased to announce the merger of their container businesses into Cooper-Kurtz Disposal, LLC.
This partnership marks a monumental moment for the waste management and recycling industries in Northern Ohio as it combines both the leader in waste-to-resource (Kurtz) and the best-in-service disposal company (Cooper). With a legacy of experience that expands over a combined 100 years, Cooper-Kurtz Disposal, LLC will be one powerhouse and the true leader in the container service across Northeast Ohio!
Kurtz Bros., Inc. is a 71-year-old family business that was started by Mel and Dolores Kurtz in 1948. Their sons John, Greg and Tom Kurtz are currently still involved in the business along with the next generation of business leaders, including John Ziss, who is the General Manager of Cleveland Operations. Established originally as a topsoil manufacturer and distributor, Kurtz Bros., Inc., has grown to become the leader in waste-to-resource, servicing dozens of different industrial sectors, homeowners, companies, communities and agencies (like the Northeast Ohio Regional Sewer District (NEORSD) and the Port of Cleveland) throughout Ohio and into the Midwest.
Cooper Disposal, founded in 2006 by owner Mike Cooper, is a full-service waste hauling company that provides waste removal containers and dumpsters for construction companies, roofing contractors, industrial and manufacturing companies, and residential D.I.Y. homeowners. For the past 13 years, Cooper Disposal has put a dedicated focus on customer service that has catapulted them into becoming one of the premier disposal companies in Ohio.
Cooper-Kurtz Disposal, LLC represents a partnership that will bring new opportunities and customer service standards to the disposal industry.
John Ziss, General Manager of Kurtz Bros., Inc. Cleveland, added "I have the upmost respect for Mike Cooper and his passion behind the container business. We are thrilled to have the opportunity to partner with his team. Cooper-Kurtz Disposal, LLC is going to set a precedent for the container industry, merging both legacies of exceptional customer service and waste-to-resource into one provider."
We look forward to what the future holds for Cooper-Kurtz Disposal, LLC! If you have any questions or would like to discuss this merger further, please do not hesitate to contact us at 216-812-5140.