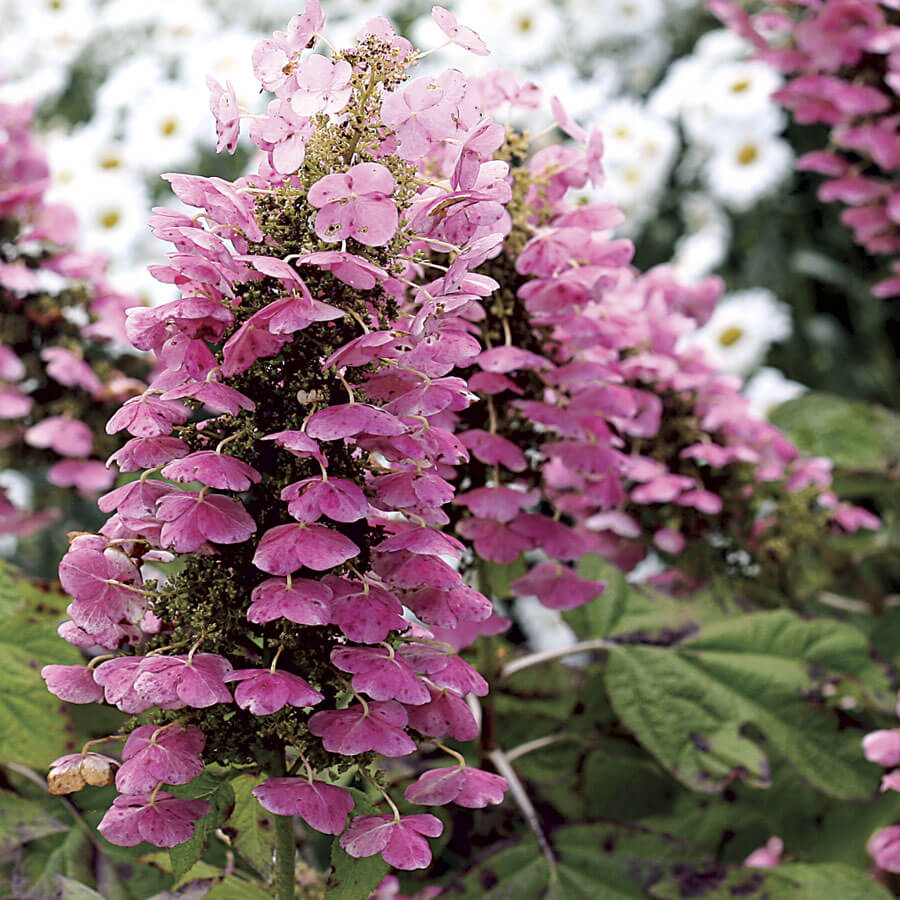 Whether you're planning the landscape for a home or a business, you'll probably need a selection of hardy, low-maintenance shrubs to fill in gaps and provide a foundation for the more delicate elements of your planned landscape. Find out which easy-care shrubs you can plant now and enjoy for years to come.
Gold Spirea
A pretty shrub with bright green pointed leaves and bunches
of vivid flowers, the Gold Spirea comes in several varieties. Not only are they
beautiful, but these shrubs also tend to attract charming visitors such as
hummingbirds to your garden. As long as you place them in full sun or partial
shade, they should thrive without much attention. They work well in flowerbeds
as a showstopper or as filler between other eye-catching plants.
Alice Oakleaf
Hydrangeas
Some hydrangeas can be picky about soil, and some require
extensive pruning; but the Alice Oakleaf hydrangeas are much less demanding.
They'll grow several feet tall, yielding lovely foliage reminiscent of oak
leaves, bursting with huge white blooms. They serve well as a border and
function best in part shade or full sun. And the best part is that there's no
need to prune them at all. Look forward to dramatic leaf color changes in the
fall.
Blue Star Juniper
Blue star junipers are popular for their unique starburst
shapes and the blue tinge of their needles. As a dwarf shrub, they grow low to
the ground and are slow to spread—but they require little maintenance, and they
can handle harsh weather with ease.
Emerald Arborvitae
The Emerald arborvitae is a tough, survivalist shrub that
you can allow to develop naturally or shape a bit to serve your landscaping
needs. These shrubs naturally form columnar shapes similar to Christmas
trees—hence the name. Left to themselves, they will thrive to a width of 3-5
feet and a height up to 15 feet.
Winter burn rarely affects these hardy shrubs, so they
should retain their lush color even during the winter. And, once the root
system is well established, they can weather a drought. They work well as a
property line demarcation, a privacy barrier, or a decorative element in your
front yard.
Burning Bush Euonymus
If you're looking for a shrub with a pop of color, try the Burning
Bush Euonymus. This type of easy care shrub has beautiful red flowers on every
branch and tiny berries that birds love.
These bushes love full fun and some can grow as high as 15
feet. If the soil drains well, you can be sure your bush will flourish with
light watering and little to no pruning. Only apply fertilizer early in the
year to bring your plant's flowering to maximum drama.
If you need additional ideas for hardy shrubs or easy-care
plants, contact Kurtz Bros., Inc.
any time. Our experts are happy to lend advice and point you to varieties that
will spice up your outdoor space without adding to your workload. Remember, you
can also visit our website to
order soils, decorative
stones, and other supplies to keep your yard looking good.