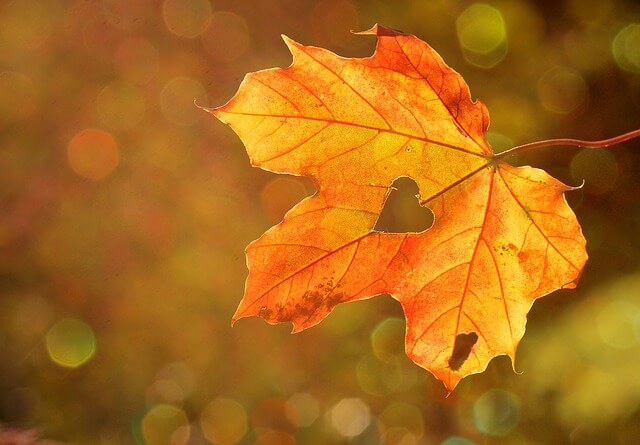 There's something dramatic and delightful about fall— the bold colors, the crisp breezes, the blue skies, and the anticipation of coming holidays. You'll want to enjoy that fall air and use your backyard well into the late fall; and there are plenty of ways to make that happen! Check out these outdoor projects to start now to enjoy your backyard in late fall.
Install a Fire Pit or Fireplace
To enjoy your outdoor space well into the late fall, you'll need some way of keeping your family and your guests warm. Autumn is the perfect time to DIY a fire pit with some decorative stones, or to have a beautiful brick outdoor fireplace or oven installed.
Choose a favorite fire feature, and use it to keep everyone warmed, fed, and entertained well into the fall months.
Keep the Leaves Under Control
It's tough to keep your lawn leaf-free during the autumn, but do your best! A neat lawn looks better when you're having company. At the very least, try to keep the deck or patio clear.
Use a sturdy rake or a leaf blower to do the job— and remember to dispose of those leaves in an earth-friendly way. You can burn some, use some as mulch, and put more into your compost pile.
Tidy and Trim the Yard
Do you have overgrown plants in your garden? Unkempt weedy patches of lawn? Dead branches or twigs on your trees? Bushes with a few unsightly stems shooting up? It's time to trim and tidy your landscape.
Get out the garden tools and pull the weeds, cut down the dead branches, and snip off the overgrown plants. Trim the bushes and hedges until they are neat and uniform. Be sure to dispose of all yard waste in accordance with your city's policies.
Freshen Up the Deck or Porch
Now that the weather is cooler, it could be a good time to give your deck or porch a much-needed facelift. Power wash, re-varnish, repair, or paint to make that outdoor entertaining space look good as new.
It' also a good time to inspect your patio furniture. Look for cracks, damage, and fabric wear and tear. If something needs replacing, now may be a good time to find a good deal on some new pieces.
Repair Patios and Other Hardscape Elements
Are there cracks in your driveway, walkway, or patio? Repair those hardscape problems so that another winter doesn't make them worse. Replace missing pavers or decorative stones in walls and pathways as well.
Cultivate Fall Bloomers
Nothing pretties up an autumn landscape like some late-blooming flowers! If you've planted some of these beauties earlier in the year, take time to care for them and ensure that they're getting the sunshine, water, and nutrients they need to be at their best. You, your family, and your guests will appreciate the extra bit of fall eye candy.
Whether you're patching patio cracks, trimming hedges, or adding decorative stone, you'll find all the supplies you need online at the Kurtz Bros., Inc. website. Contact us anytime with questions about your outdoor living space; we're happy to help you make it the best it can be, any time of the year.