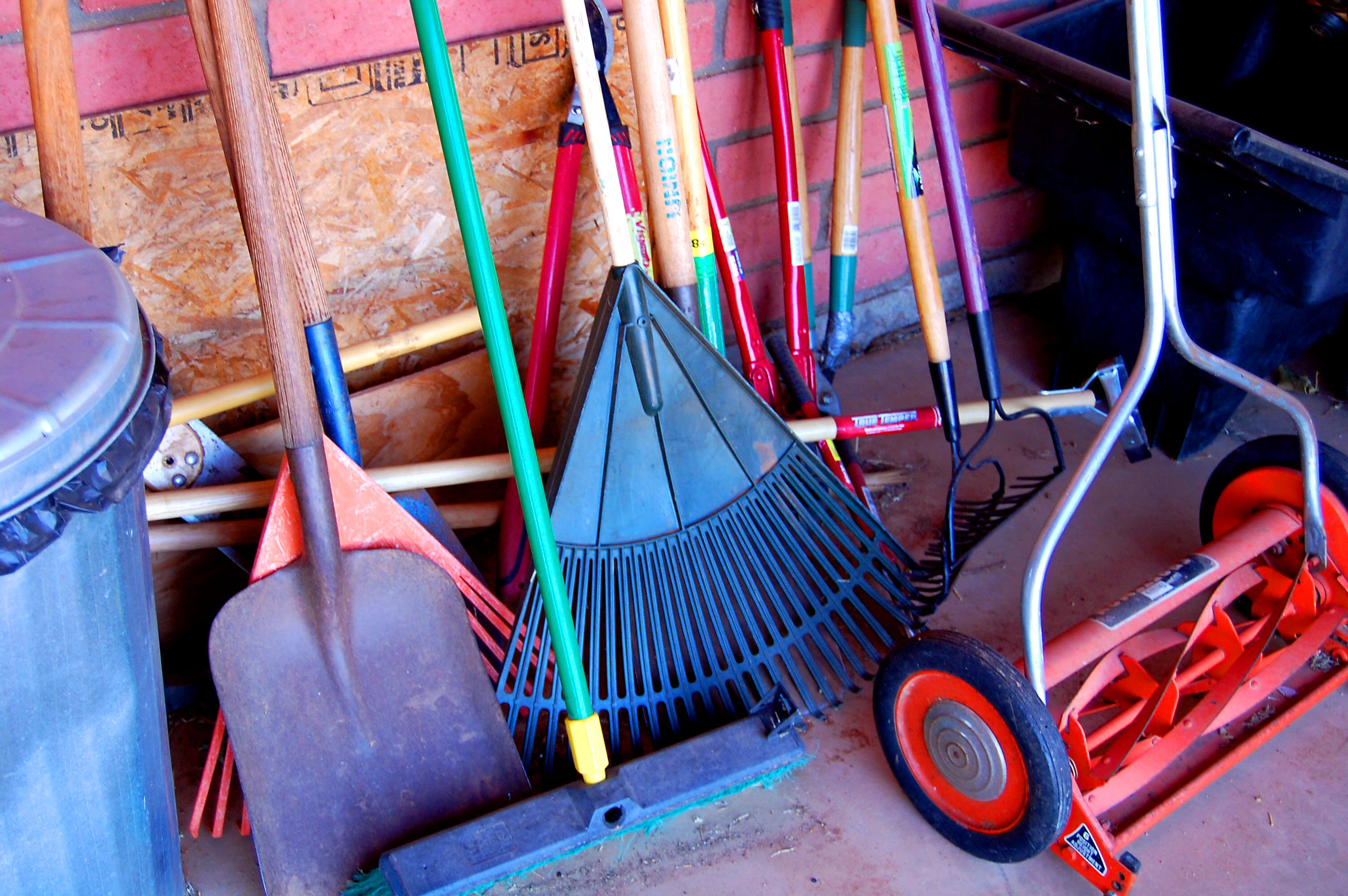 Whether you're leaving for vacation, packing up tools between uses, or stashing your lawn care equipment for the cold season, you
need to follow certain basic guidelines for your lawn care tools. When you learn how to store and
care for your lawn care tools in the right way, you'll find that they're ready
and in prime condition the next time you need them. Check out our
easy-to-follow guidelines for prepping your lawn care tools for storage,
whether it's for a few days or a few months.
Lawn Mower
After each
use, brush any dirt, leaves, or grass clippings from the mower's blades and
undercarriage. In case of oil drippings, store the mower on top of a tarp or a
large piece of cardboard, to keep the floor of the shed or garage clean.
Before
putting your mower into storage, you must empty the gas tank. Otherwise, the
inactive fuel can cause a clog in the carburetor. If the mower has oil stains,
you may need to spray a little engine degreaser and use a cloth to get rid of
those.
Before using
the mower again, swap out the air filter. You should also drain the old oil and
put fresh oil in. Double-check the spark plugs, too.
Other Motorized Lawn Equipment
Chainsaws,
blowers, trimmers, and other pieces of motorized lawn equipment also need their
gas tanks emptied before you put them into storage for any significant length
of time. Otherwise, carburetor damage can result, forcing you to spend extra
money or repairs or replacements.
Every time
you use these pieces, unplug or disconnect them for safety and then check the
blades and moving parts for debris and grime. If you get in the habit of doing
basic cleanup after each use, your lawn care equipment will function in peak
condition for a longer period of time.
Rakes, Shovels, and Brooms
Brush off
dirt and grass clippings from shovels, brooms, or rakes. You can power-wash any caked-on
dirt using a hose attachment. Once the implements are dry, hang them from hooks
or brackets in your garage or shed.
Sharp Lawn Care Tools
Shears, trimmers, and loppers need to be sharpened and oiled at
the joints before you put them away into storage. Store them open to remove
tension from the springs and give them a longer usable life. That way, they'll
be fresh, functional, and ready for your use the next time you need them. Be
sure to keep sharp or dangerous lawn care equipment out of reach of children,
or invest in a lock for your shed or garage to prevent access.
For
additional information about the care and storage of your lawn care tools, contact Kurtz Bros., Inc. We're happy to provide tips and advice from our knowledgeable experts
with regards to this and other areas of your landscaping process. You can also
order replacement tools, new equipment, or other landscaping supplies on our
website.