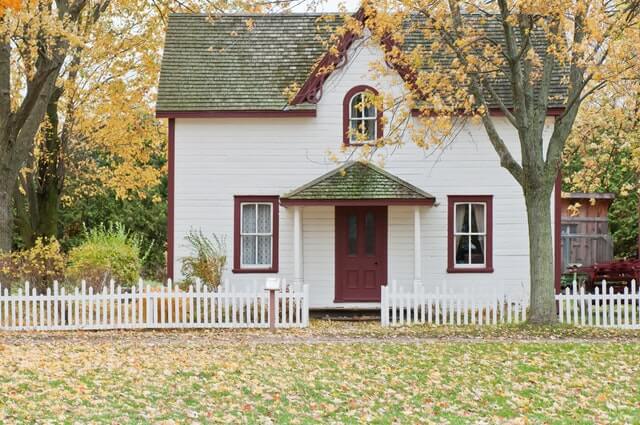 It's not time to say goodbye to summer just yet; but the weeks are flying by quickly. Before the summer actually starts to wane, take time to think about how you can get your outdoor spaces ready for the coming chill. Do you need a fresh load of firewood for autumn evenings? Are there flowerbeds or bare patches of lawn that need attention? Find out how to prep your yard for fall weather.
Make Repairs to Outdoor Entertaining Spaces
If you've been putting off outdoor repairs because of hot weather or a surplus of summer activity, set aside time to complete those repairs. Cracks in asphalt and concrete can get worse over time, so it's best to deal with them before the really cold weather sets in.
Repair cracks and broken spots in your driveway, patio, walkways, and other outdoor surfaces. Replace broken or damaged pavers with fresh ones and fix any uneven spots.
Plant Bulbs in Your Flowerbeds or Garden
Do you hope to enjoy tulips, daffodils, or similar flowers next spring? Fall is the time to get those bulbs in the ground. Find the right sunny spots for them in your flowerbeds, add some rich soil, and put the bulbs to bed until next spring.
Start a Compost Bin
Have you ever composted before? Fall is the perfect time to begin, since all those autumn leaves make excellent, rich compost. Purchase a small starter bin and try your hand at making gardener's gold! If it doesn't go well, you can always purchase your compost online from Kurtz Bros. instead.
Add Mulch to Beds, Bushes, and Trees
It's a good idea to blanket your beds in a protective layer of fresh, high-quality mulch before cold weather sets in. Explore the varieties of mulch available from Kurtz Bros., Inc., and don't forget to order extra to place around your trees and bushes.
Swap Out Summer Flowers
Are your summer annuals waning as fall approaches? Remove them from beds and window boxes and insert cool-weather flowers instead. This way, you'll still have colorful blooms to enjoy during autumn.
Prepare Your Lawn
If you have cool-season grasses like rye or fescue, go ahead and reseed during the weeks leading up to fall. This way, the grass seeds will have plenty of time to establish themselves and start filling in any bare spots that occurred during the summer.
Build a Firewood Storage Area
If you plan to have fires in your fireplace or fire pit this fall, you'll need a load of fresh firewood— and a place to store it all. The end of the summer is the right time to build yourself a shed or rack for storing your 1/3 cord or full cord of firewood.
Remember to call Kurtz Bros. anytime you need firewood, soil, mulch, decorative stone, and other supplies for your yard. Our landscaping experts are always ready to offer advice, answer questions, or provide support as you extend your living space into the beautiful outdoors.