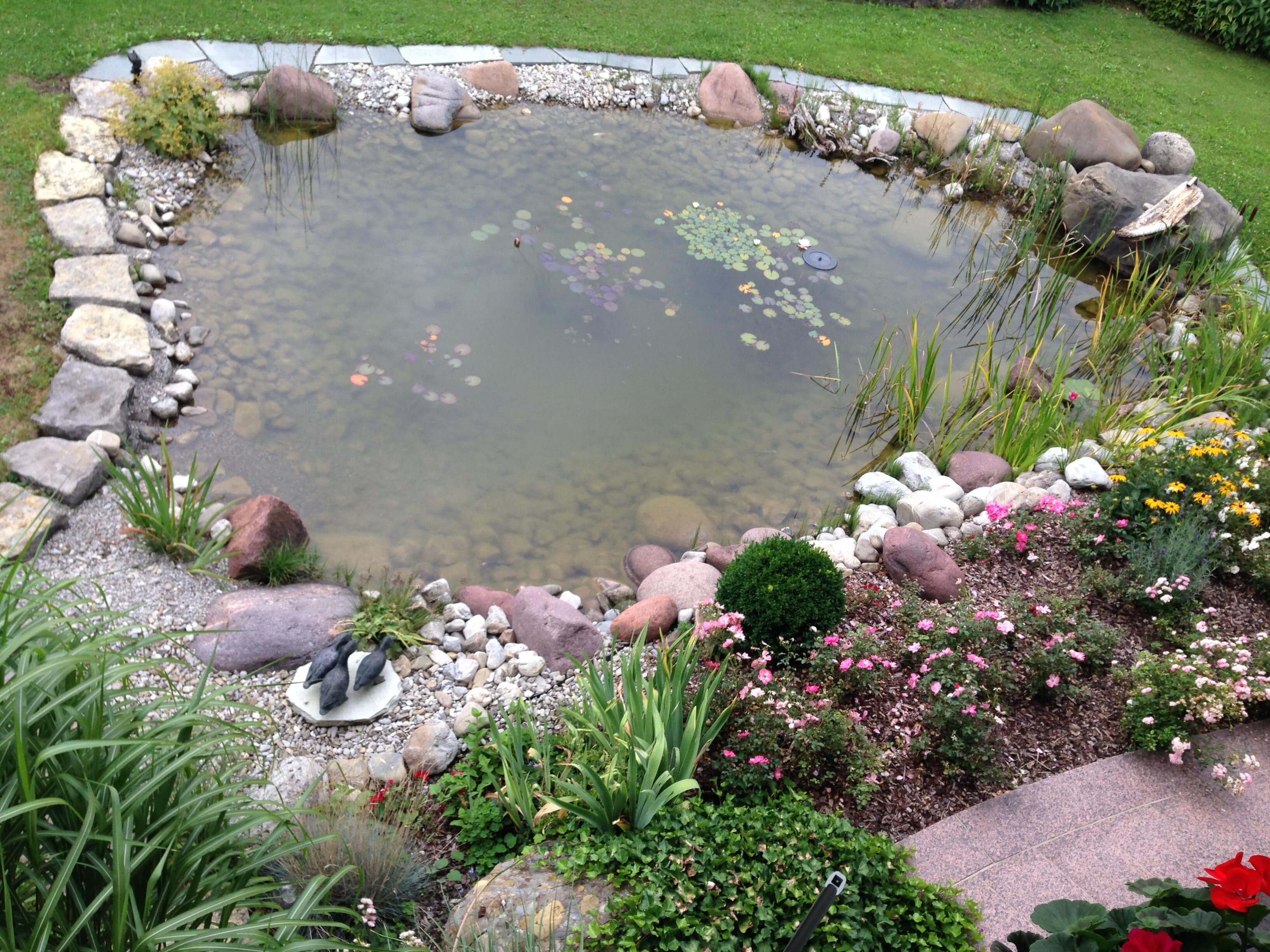 Are you interested in beautifying your backyard? Refreshing your backyard and creating a more attractive, usable space doesn't have to be difficult or time-consuming— if you take it in manageable chunks. Discover five small backyard renos you can tackle this year.
1. Rework Your Patio Space
Not a fan of your current outdoor seating area? You can remove the old patio, expand it, or install a brand-new one if you don't currently have any patio space. With pavers and decorative stones, creating a beautiful patio design is easy.
You'll need basic supplies such as shovels or spades, rakes, sand, and the pavers you plan to use. Once you've completed the patio, outfit it with enough fabulous outdoor furniture to accommodate all your friends and family.
2. Install a Pond or Fountain
Need a focal point for your garden? Consider installing a pond. Creating a pond is simpler than you might expect, and you can find plenty of simple how-to guides online to direct the process. Obtain the decorative stone you need to line and edge the pond from Kurtz Bros., Inc.
If you decide to create a fountain, you'll need a few more supplies, such as the fountain system and pump, and a water supply. Consider the timeline of the project and the look of your lawn before you decide whether to stick with a simpler pond or to install a fountain instead.
3. Correct Drainage Issues
Correcting a drainage issue and managing stormwater flow for your property may not sound glamorous, but it's essential for a healthy landscape. You can take care of some grading issues, add stone to retain eroding earth, and perform other simple yet vital tasks to ensure that your lawn is absorbing and draining water correctly.
Get professional assistance from the experts at Kurtz Bros., Inc. as you survey your property's current drainage and determine what changes need to be made. Take the changes in bite-sized chunks so that you can get them all done this year.
4. Put in a Fire Pit
Fire features are a natural gathering point for friends, family members, and other guests. If you'd like to extend and enhance the outdoor use of your exterior space, create a fantastic fire pit using beautiful rock and natural stone you can obtain from Kurtz Bros.
Guests can enjoy gathering around the fire anytime of the year, just watching the flames or roasting marshmallows, hot dogs, and other campfire foods.
5. Rework Your Garden
Maybe your flowerbeds and vegetable garden area have become overgrown. Take some time this year to pull out weeds, add fresh soil, cut back overgrown bushes or plants, and insert new flowering plants to enhance your outdoor landscape.
Another way to beautify your garden is to create paths or borders using decorative stone. Borders add definition to the flowerbeds, while paths tempt your visitors to walk and enjoy the natural loveliness around them.
Contact Kurtz Bros., Inc. for recommendations for beautifying your lawn, or visit our website to order the supplies you need for your small backyard reno.