Most people assume that the optimal time to plant a crop is in the spring. It is the season of rebirth after all. With winter coming to an end and the warm seasons returning, many plants naturally bloom during this time of the year.
But that's not always the case, especially in Northeastern Ohio, where you run the risk of a short spring and a rapid shift to the overly dry and hot summer season. In fact, the fall season is often the prime time of the year to plant trees, perennials, and veggies.
This quick guide will help you plan and implement your fall and winter gardening routine.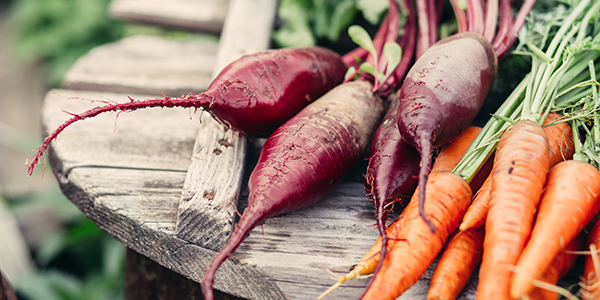 What Should I Plant in the Fall?
As you prepare your garden and backyard, it's important to keep in mind the plant's harvest times. Although many plants prefer the warm soil and heat of spring and summer, others thrive in the cooler fall temperatures.
So, what should you plant in the fall? Your options include:
Cold-weather veggies

– Ideally, you want to focus on the frost-tolerant, cool-season vegetables, which, on average, take 50 days to mature. These can be grown in a planter, garden, or raised bed. Just be sure to remove any overgrown spring or summer crops so they have plenty of space to grow and take root. These include:

Beets

Broccoli

Cabbage

Carrots

Kale

Leeks

Lettuce

Onions

Peas

Spinach

Turnip
Trees

– Deciduous trees, which have a fall and winter dormant season, respond well to cool fall temperatures so long as they receive plenty of sunlight, water, and fertilizer. These are low-maintenance trees that can improve your landscape aesthetic and curb appeal. Some popular tree options for Northeastern Ohio include:

Buckeye

Elm

Honey locust

Maple

Spruce

Sycamore
Flowers

– Ohio has dozens of native perennials that are low maintenance, good for your garden, and grow in the fall. Some of the popular options include:

Bee balm

Black-eyed Susan

Blue False Indigo

Blue flag

Cardinal Flower

Columbine

Marsh Marigold

Ox-Eye Sunflower

Swamp Milkweed
Fall Gardening Tips
If you want to improve the likelihood that your fall harvest is a success, keep the following tips in mind:
Plan around the first frost

– In Northern Ohio, the average first freeze occurs in late October to early November. Knowing this, it's best to start sowing your seeds much earlier in August or planting seedlings in late September or early October, right as the temperatures begin to drop.
Every plant is different

– This should go without saying, but each plant—even those in the same subclass or order—will respond and grow differently depending on the inputs. Be sure to conduct thorough research about the specific type of plants you wish to grow so that you know their exact water, sunlight, and fertilizer needs.
Lay mulch

– If you're growing trees and shrubs, don't forget to

add mulch

. Organic mulch helps introduce nutrients into the soil and creates a coating that makes it easier for the plants to retain moisture and heat, particularly if temperatures drop.
Apply fertilizers

– Fertilizers typically contain a combination of nitrogen, phosphorus, and potassium—all of which are crucial for plant growth and health. Look for a winterizer fertilizer, such as a

25-0-3

.
Use compost

– When the soil is healthy, so too are the plants. The quality of the soil has a significant impact on the success of your fall gardening efforts.

Compost

is organic matter that can nourish your soil, promoting moisture retention, soil texture, and drainage.
Supplies For Your Fall Gardening
If you live in Northeastern Ohio, the time to start preparing for your fall gardening is now. With summer drawing to a close, you can begin sowing the seeds of your autumnal harvest.
Do you need cultivation supplies to help nurture your fall harvest?
At Kurtz Bros., we sell high-quality topsoil, mulch, compost, fertilizer, and more. As green thumbs at heart, our mission is to provide the supplies and materials you need to beautify your yard and garden year-round.
Visit our store to start preparing for the fall gardening season.