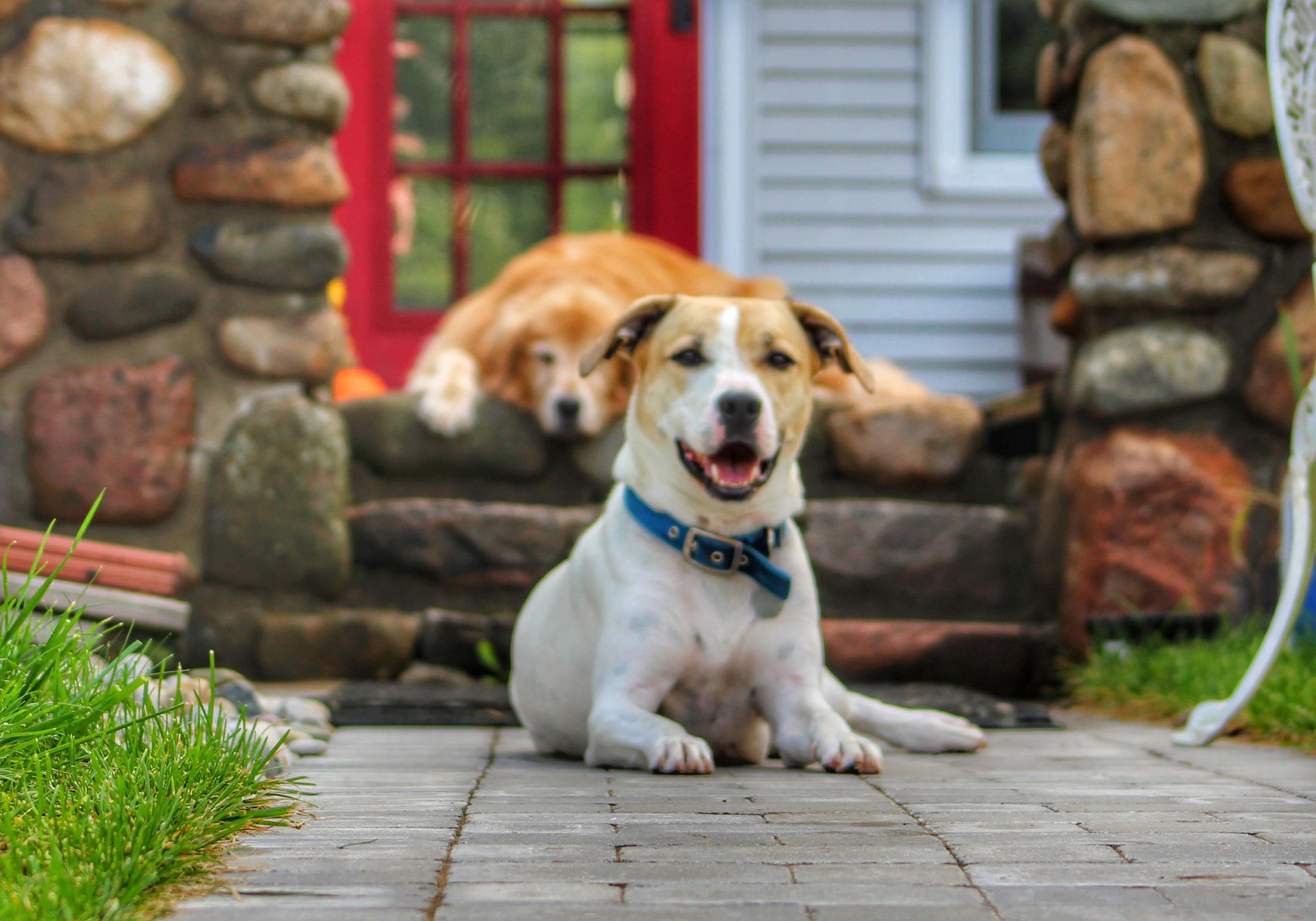 Winter brings fresh challenges for pet owners, as pets who once spent more time outdoors are cooped up inside. However, with careful thought and creativity, you can keep the outdoor fun going for your pet, even during the coldest months of the year. Check out our tips for making your yard pet-friendly in winter.
Monitor Elimination Areas
If you have a pet, you're probably all too familiar with terms like "urine scald"— those dead spots on your lawn where your beloved pup tends to do business frequently. During the winter, you'll notice a different issue— yellow stains on the otherwise pristine white blanket of snow in your yard. To keep your yard looking fresh, toss some fresh snow over used spots, or encourage your pet to go in a specific area of the yard every time.
Find a Comfortable Play Spot
Is there an area of your yard that's a bit more sheltered from the wind and the elements? If your dog is sensitive to the cold, choose an outdoor space that provides extra protection. Limit the time your dog spends outdoors to avoid issues like hypothermia.
Some pets are better equipped to play outdoors in the winter than others. Try booties or a spray-on paw protectant to minimize the chances of the cold burning those sensitive pads.
Close the Gate
Do you have an enclosed yard for your pet to play in? If not, consider installing a fence as part of your landscaping plan. Many families and pet owners consider this a bonus for any home, so it's an excellent long term investment. Whenever your pet is outside, be sure that your fence gate is closed. Cold weather can interfere with your pet's sense of smell, making it harder for him to find the way back to you if he happens to get loose.
Include Fun Activities
If your pet is going stir-crazy indoors during the winter, turn the outdoors into a fun play space. Barrels, boxes, sticks, ramps, and tunnels create the perfect exploration zone for a dog or cat that's itching for some extra exercise and mental stimulation. Check out some ideas for transforming your yard into your pet's dream space.
Encourage Digging
Many dogs enjoy digging, and the snow offers them the perfect opportunity to exercise that skill. Encourage your dog to dig in the snow, but keep an eye on how deep he or she is going. You'll want to protect your lawn and flowerbeds from an overzealous pet's digging projects.
Remember, you can always repair damage done to yard lawn or beds, using grass seed and other supplies from Kurtz Bros., Inc. Enjoy these chilly, snowy days with your family and your pets! For support and advice on maintaining your lawn at any time of the year, contact the experts at Kurtz Bros., Inc.