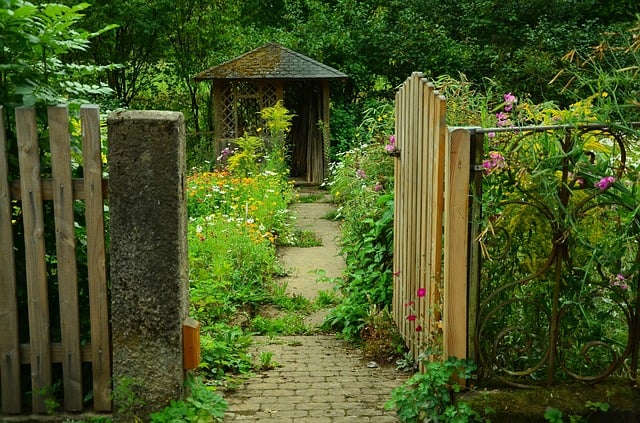 Is your garage or indoor storage closet overflowing with tools, supplies, or other items? Maybe you need a storage shed in your backyard, a place where tools, toys, or household extras can be safely stowed and readily available. Find out how to plan your backyard shed with our step-by-step guide.
Decide on the Type of Shed
There are dozens of kinds of backyard sheds available.
What's your goal for the shed? How do you plan to use it? You may need a shed
for storing your tools,
a larger shed in which to work on projects, or a shed for parking your lawn
care equipment.
Some women enjoy having a "she shed," a retreat
from the chaos of the house, a place to store supplies or meet with friends.
The shed could also be intended to accommodate children and provide extra play
space.
Sheds are often used for storing extra items like camping
supplies, Christmas decorations, canned goods, or unused household items.
Deciding on the purpose of the shed will help you determine the size and design
you want.
Pick a Style
Once you've nailed down the usage and size of the shed, you
can think about looks. You'll want the shed to coordinate with the current
atmosphere and aesthetic of your backyard.
For example, if your backyard is all about kid-friendly fun,
you could build a school-house style shed or one with a colorful playhouse
look. If you've got rustic elements throughout your backyard, something simple
with a country vibe or a barn design could work well.
Find the Plans
If you prefer to build the shed yourself, you'll need to
search online from some plans or blueprints. Some websites offer a selection of
different free plans to help you craft your shed.
Take your time examining the plans. You'll need to find a
set that suits your current skill level and matches the amount of time and investment
you're willing to put into the project. Check reviews or ratings of the design
you're interested in, to see how other DIY builders have fared with those
plans.
Purchase Supplies
Make a list of all the materials that the plans suggest. As
you are able, within your allotted budget, collect those items and purchase any
that you don't yet have on hand. Check the Kurtz Bros. website for the spades,
soil, sand,
rock, and other
materials you may need for preparing the ground and the foundation for your
shed.
As you prepare to build or buy your backyard shed, remember
to consider how the new building will affect the landscape of your yard. Kurtz Bros., Inc. can advise you on stormwater
management, soil retention, and other important topics as you plan your
backyard shed. Consult us before the installation so we can help you avoid
future issues with erosion or soil drainage.