The driveway is often the first impression visitors have of your property. Whether you're welcoming friends, family, or potential buyers, a well-maintained driveway limestone can significantly enhance your home's curb appeal. One essential aspect of driveway maintenance is ensuring an adequate amount of limestone. In this blog, we will explore the signs that your driveway requires more limestone and how Kurtz' Bros Bulk Limestone Delivery can be the perfect solution for your needs.
Driveway L
imestone

: Potholes and Rust


Over time, heavy traffic, weather changes, and general wear and tear can lead to potholes and ruts forming on your driveway surface. These depressions not only compromise the aesthetics of your property but also pose a safety hazard. If you notice any potholes or ruts in your driveway, it's a clear indication that it needs fresh limestone. Kurtz' Bros Bulk Limestone Delivery can provide you with high-quality limestone that will fill these gaps and restore your driveway's smooth surface.
Erosion and Drainage Issues
Rainwater runoff can cause significant erosion, especially on unpaved or poorly maintained driveways. Insufficient limestone can exacerbate this problem, leading to puddles and waterlogged areas. Standing water not only damages your driveway but can also impact your property's foundation. If you observe pooling water or erosion on your driveway, it's time to consider adding more limestone. Kurtz' Bros Bulk Limestone Delivery offers various limestone options that promote proper drainage, preventing water-related issues.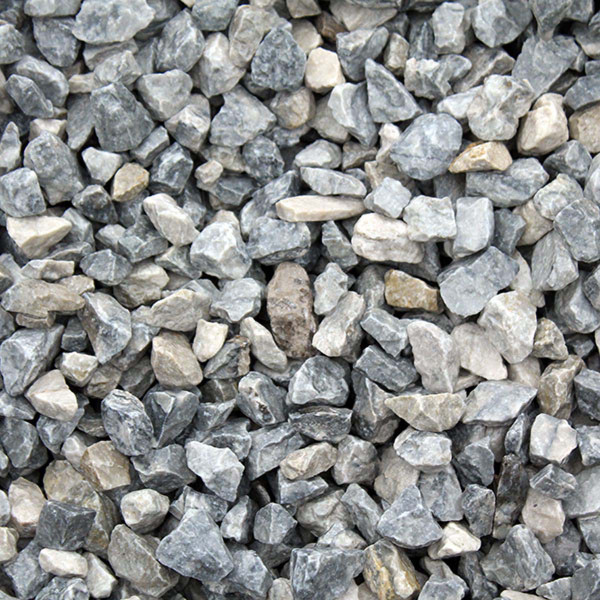 Uneven Surface
A well-laid limestone driveway should have an even surface that provides a comfortable driving experience. However, with regular use and exposure to the elements, limestone can shift and disperse, leading to an uneven and bumpy surface. If your driveway feels rough and uneven, a fresh layer of limestone from Kurtz' Bros can make a significant difference, restoring a smooth and pleasant driving surface.
Exposed Bare Ground
Take a walk along your driveway and inspect its edges. If you notice areas where the limestone has worn away, exposing bare ground or the underlying substrate, it's a sign that your driveway needs more limestone. These exposed areas not only look unsightly but can also lead to further degradation. By availing Kurtz' Bros Bulk Limestone Delivery, you can efficiently address this issue and ensure your entire driveway is uniformly covered.
Reduced Dust Suppression
Limestone driveways are excellent for dust suppression, creating a more pleasant environment around your property. However, as limestone ages and reduces in quantity, its ability to suppress dust diminishes. If you find that your driveway is becoming dustier, it's a clear indication that it needs a replenishment of limestone. Kurtz' Bros offers limestone solutions that not only refresh your driveway but also help control dust effectively.
Driveway Limestone: Choose Kurtz Bros!
Maintaining a well-kept driveway is vital for the overall appearance and safety of your property. If you've noticed any of the signs mentioned above, it's time to consider adding more limestone. With Kurtz' Bros Bulk Limestone Delivery, you can rest assured that you'll receive top-quality limestone to revitalize your driveway.
Whether you're dealing with potholes, erosion, uneven surfaces, exposed bare ground, or reduced dust suppression, Kurtz' Bros has the perfect limestone solutions for you. Choose their reliable and efficient bulk limestone delivery services to transform your driveway into a smooth and attractive pathway, leaving a lasting positive impression on your guests or potential buyers.
Don't wait any longer – give your driveway the attention it deserves and let Kurtz' Bros take care of your limestone needs today!